University life in Morocco – Expectations Vs Reality – 18 funny situations
They often say that university life is the best time in your life. Which can be true most of the time. Yet, because of all the movies and things we hear, we keep building up this perfect image in our heads, and then before we know it, reality hits …

In this article, we will see what most of us expect before going to college Vs the actual reality.
Have a good read!
Grades in college:
Expectations:
You probably might be lucky enough to choose to study something you enjoy, or since you used to get good grades in high school, you will think it's going to be the case in college as well. But, that's where you might be wrong…
Reality:
Soon enough, you will learn that the university grade system is something else, it might even take you a whole year, or more (if you are anything like me) just to understand it.
I'm not saying that you won't be able to get good grades ever again, But it would be better if you lower your expectations a little bit, and still do your best.
Not living with your parents anymore
Expectations:
You are finally moving out of your parents house, and you will be having a place of your own, maybe not, if you live with roommates, but you will still feel the freedom.
Pretty exciting, isn't it?
Reality:
It will take you a few days, weeks, or maybe months, and A lot of unhealthy food in your system, to admit that you actually miss home.
It hits harder during the exam period, you start wishing for one homemade meal made by your mom…
Eating habits
Expectations
Now that you need to take care of yourself, you gotta show off your cooking skills, or commit to learn how to cook because you are determined to stay healthy. That's the plan, right?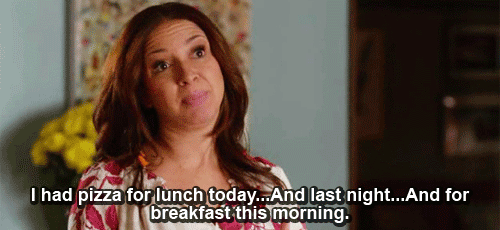 Sometimes, if not most of the time… And especially in the first year, when you are still adapting, it's hard to keep that promise. Soon you will find yourself ordering food instead of cooking ????????‍♀️
Attending classes
Expectations:
You are not going to miss your classes, and you are gonna go to university and attend every lecture! And you do know that that's the reason why you are going to college, you are here to learn. Unless…
Reality: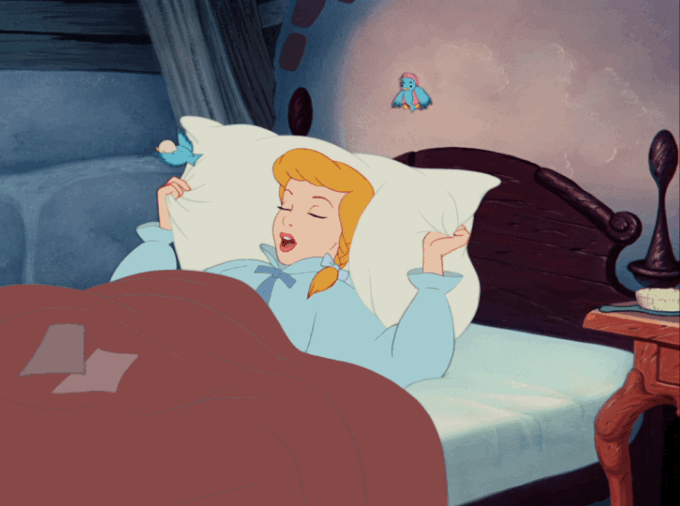 It's a different story when the morning comes, and you didn't have enough sleep, or, when you are just not in the mood for studying.
Finances
Expectations:
You are now a responsible adult, you are going to stick to your budget so you don't go broke by the middle of the month. Or so you planned…
Reality:
Planning your budget isn't enough if you don't stick to it. Life gets in the way of our plans sometimes, and a little extra spending might make you go asking for your parents' help…. again.
Making friends:
Expectations:
Making friends is a natural thing to you. You will meet a lot of people at university. You will be out going, and so cool, that you are going to make many friendships since day one.
Reality:
The thing is, in college, there are very diverse people, that it might take you a little bit more time than expected to know who you want to be friends with, and a lot more time to actually make them be your friend.
Having fun
Expectations:
You are not going to be that boring university student, that stays all day in his room, doing nothing. University life is about having fun, meeting people, and living new experiences. And you are going to do just that.
Reality:
Going out and meeting people can be so very exhausting, that spending a day at home doing little to nothing sounds like a good plan.
Meeting the one:
Expectations:
Do you have this idea, that when you get to college you will easily find the love you have been dreaming about your whole life? Alright, hold this thought!
Reality: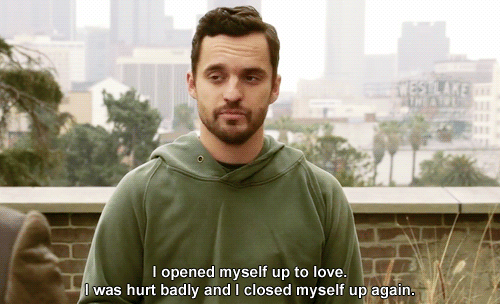 Finding the right person for you doesn't magically happen. It might take some time, few heartbreaks and a lot of crying. And that's totally fine. You are still young, so focus on yourself.
Having a roommate:
Expectations:
You are already imagining how crazy fun it would be with your roommate, you are going to share so many great moments together.
Reality:
The thing is, in your first year you are most likely to have a stranger as a roommate, with whom you don't necessarily have so much in common.
That's why, you might be finding yourself having to set some boundaries, so you don't find your sandwich half missing.
---
All jokes aside, university life is an Amazing Experience. It's gonna be your first step into adult life. Which is both scary and exciting.
And at the end of the day, all the struggles that you may face throughout this journey, don't compare to the number of connections, friends, and memories that you are going to make.
One final piece of advice: Don't forget to be yourself, to discover yourself, to fully live the experience, to work hard, and most importantly my friend, enjoy it while it lasts!
Wishing you the best!
You might also be interested in:
10 Pieces of Advice I Wish Someone Had Given Me Before Studying in La Fac
We have a lot of articles that are made especially for university students in Morocco and more
Sign up in our platform, and join our forums to share, discuss and ask questions